APPLIANCE REPAIR

TOLEDO, OHIO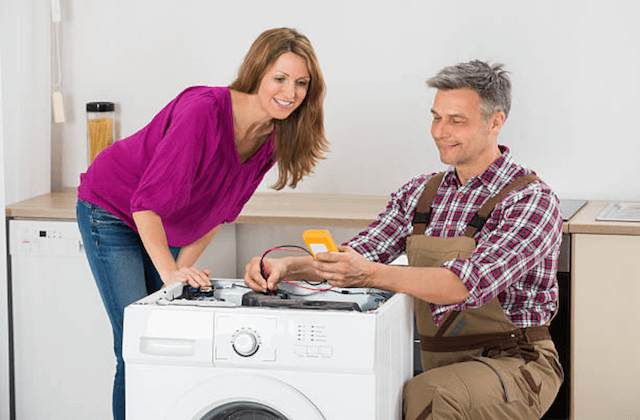 Total Toledo Appliance Repair enjoys helping the customers in our community. We work hard to make sure that our customers know how important they are to us. We are a family business who is built upon the idea that customer service is one of the most important parts of what we do.
We go to great lengths to make sure that our certified technicians and repairmen are able to repair all types of household appliances, old and new. Our certified employees are also trained and kept up to date on the newest appliances and technologies. They go through extensive, continuous training to make sure that their skills are the best in the industry.
One of the services that we offer is same-day repair for our Toledo customers. We aim to get your refrigerator, washing machine, dishwasher, or oven up and running again on the same day during our first visit to your home. We understand the importance of these appliances in your daily life.
Our technicians are certified to repair numerous brands including Whirlpool, Maytag, GE, Kenmore, Samsung, KitchenAid, LG, Bosch, Sears, Sub-Zero, Frigidaire and so many more. Our FAQ section can answer many of our customer's questions. Our repair work and the parts that we install come with a 12-month warranty and our vans are stocked with manufacturer parts, which aids us in getting the job done quickly and properly.
CALL TODAY: 419-834-2798
SERVICES IN TOLEDO, OH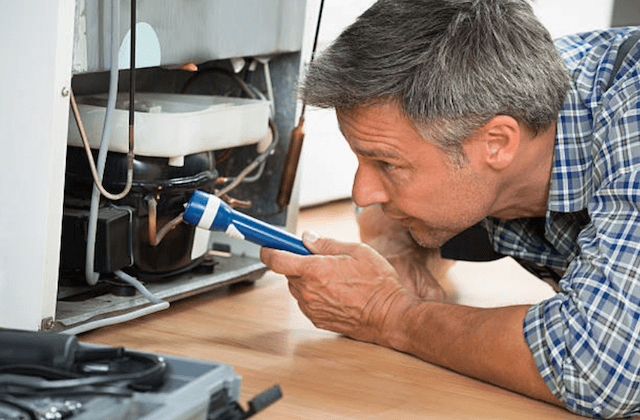 REFRIGERATOR REPAIR
Toledo Appliance Repair has the certified technicians that are able to diagnose the problem and utilize manufacturer parts to fix it. We repair any of the common refrigerator and freezer issues on whatever major brand or model that needs repair. We can handle everything from burnt-out bulbs, loud noises, cooling issues, and water dispenser leaks to touch panels and smart technology.
OVEN/STOVE REPAIR
Our local company is here to fix all of our customers' stove and range hood issues. Our technicians are armed with the tools and skills necessary to quickly repair all types, including the newer brands and models. Gas or electric, burners, relays, bulbs, ignitors, or doors, we are able to handle it all.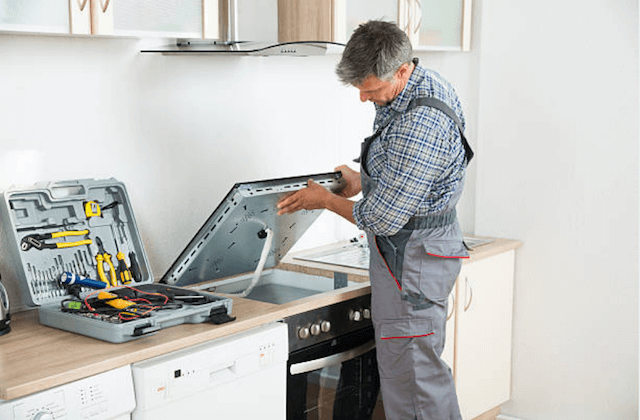 DISHWASHER REPAIR
Our same-day service also applies to dishwashers too. These appliances can be complicated to work on because of the host of different issues that can disrupt the various wash, rinse, and drying cycles. Some of these issues include float switches, pump assemblies, cloudy glassware, solenoids, impellers, and odors, but our technicians can successfully diagnose and repair them all.
WASHER/DRYER REPAIR
The laundromat is the one place that Toledo Appliance Repair company doesn't want our customers to have to go to because their washer and/or dryer is out of commission. Our prompt and punctual same-day service will make sure to get you your washer and dryer back in service. We are able to work on front- and top-loading models and any of the issues they may be having including noises, door malfunctions, faulty switches, bad control boards, excess vibrations, agitation problems, and vents.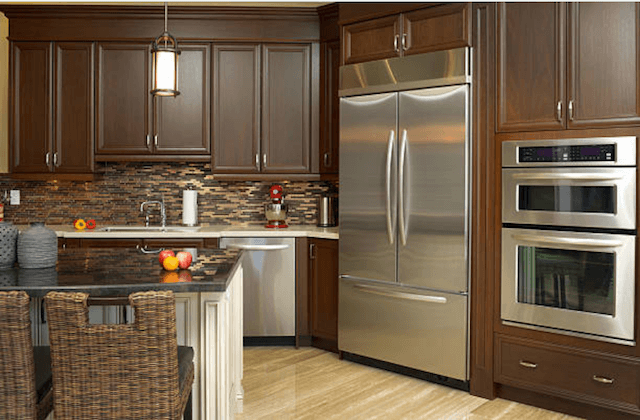 CUSTOMER REVIEWS
"I would recommend Total Toledo Appliance Repair to all my friends and family!" – Gina P.

"Excellent service at an affordable price! Best choice for appliance repair in Toledo." – Fred D.

"We called for dishwasher repair and were surprised to find out the repairman could be at our house later that same afternoon! He arrived on-time and did a wonderful job." – Samantha E.
APPLIANCE REPAIR FAQ
Q: Should a broken appliance be repaired or replaced?
A. When an appliance breaks, there are only going to be two results in this situation. There is either going to be a brand-new washer, dryer, dishwasher, stove, or refrigerator installed or an appointment to have the broken appliance fixed because these appliances are not cheap to replace.
Like with anything that you buy, appliances have an average lifespan. The age of the appliance is going to be a big determinate in which of these two options are chosen. If the appliance is fairly new or in the middle of its' average lifespan, we recommend repair. If the appliance is getting close to the end of that lifespan, replacement is the best option.
The average lifespan of common household appliances are:
Dishwashers: 10 Years
Washers: 11 Years
Dryers: 14 Years
Refrigerators: 15 Years
Gas Ovens: 15 Year
Electric Stoves: 15 Years
Freezers: 15 Years
Q: Do you offer some sort of guarantee or warranty on your repairs?
A. Definitely. There is a 12-month warranty on all the parts that we use and the labor we do. We also make sure to use manufacturer parts for major brands such as Whirlpool, Sub-Zero, GE, LG, Frigidaire, Kenmore, and others so that the manufacturer's warranty is maintained as well. If there is ever any questions or problems with the repaired appliance continues after our service, please call us as soon as possible. Customer satisfaction is important to us.
Q. Will you be able to fix my appliance on your first trip to my home?
A. Yes, we can. According to our estimations, we are able to successfully repair 95% of the appliances we service during the first visit. We make sure that our service vans are stocked with 90% of the most commonly needed tools and parts to be able to be so successful. There are jobs in which we may need to return at a later time or date and there is no additional fee for those 2nd visits.
Q. Do you provide a timeframe for your appointments?
A. Yes. We are fully aware and respect that our customers have lives and things that they need to do. We provide them with a 2-3-hour window in which they can expect us to arrive at their home. We try to arrive as early within this window as possible, but, just like in life, there are times when things can happen on a prior appointment. This is why we give a window of 2-3 hours so that the technicians are allotted extra time is a service job takes longer than expected. Our technicians will also call our customers 10-15 minutes before they arrive so that the customers are not left sitting around wondering.
Q. Do you have a complete list of all the different brands that you are able to repair?
A. Of course. Please take a look at the list that we have provided. You will see that we are able to repair almost all of the major brands on the market. If you have a brand that is not on the list, just give us a call. It is very easy to order the parts necessary for us to repair any brand.
FIND YOUR BRAND BELOW:
Admiral
Amana
Armstrong
Bryant
Caloric
Carrier
Century
Crosley
D&M
Electrolux
Fedders
Frigidaire
G.E.
Gibson
Glenwood
Goodman
Hardwick
JC Penney
Jenn-Air
Kelvinator
Kenmore
Kitchen-Aid
L-G
Lennox
Luxaire
Magic Chef
Maytag
Norge
RCA
Roper
Rheem
Rudd
Samsung
Sears
Signature
Sub-Zero
Tappan
Whirlpool
Williamson
York
TOLEDO LOCATION
TOLEDO OHIO
PHONE: (419) 834-2798
APPLIANCE REPAIR TOLEDO OH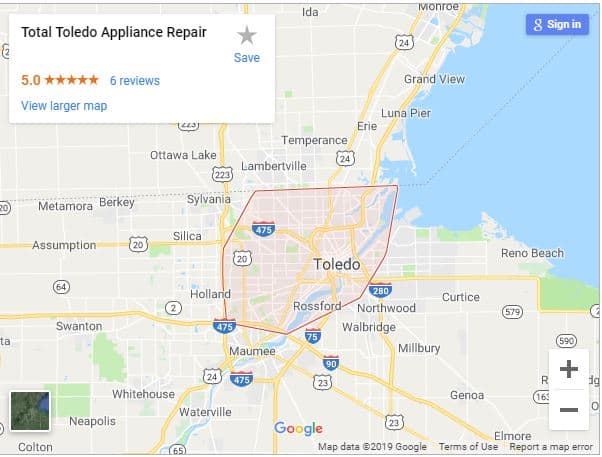 TOTAL TOLEDO APPLIANCE REPAIR
PHONE: 419-834-2798
LOCATION: TOLEDO, OH
Located in Toledo. We serve several cities in the area. Service area includes: Holland, Maumee, Oregon, Rossford and more!
SERVING ALL OF TOLEDO, OHIO
43460 43537 43601 43603 43604 43605 43606 43607 43608 43609 43610 43611 43612 43613 43614 43615 43620 43623 43635 43652 43654 43656 43657 43659 43660 43661 43666 43667 43681 43682 43697 43699